What to Expect for a Cabin Crew Open Day and Assessment Day: A Complete Guide
Noba Norbert Head of IATA
The Cabin Crew Open Day offers aspiring flight attendants a unique opportunity to showcase their skills, talents, and passion for serving in the aviation industry. This formal event plays a crucial role in the recruitment process, as airlines rigorously seek competent individuals capable of fulfilling their demanding roles and responsibilities.
The Cabin Crew Open Day not only provides an opportunity for airlines to recruit suitable candidates but also allows aspiring flight attendants to gain valuable insights into the aviation industry. This article aims to provide you with comprehensive information to help you prepare for the Open Day.
What Is a Cabin Crew Open Day and Assessment Day?
A Cabin Crew Open Day is your chance to turn up and drop off your CV. You do not need an invitation for this event. After being shortlisted in an Open Day, you may or may not receive an invitation for the Assessment Day. When your CV is reviewed, receiving an invitation depends on it being appealing. Therefore, it is always important to craft a CV that leaves an impact!
What Happens on an Assessment Day?
CV Submission:
You may have to drop off your CV. At this time, recruiters may check your skin for any visible scars, tattoos, marks, or cuts. They will also inspect your nails. They will provide you with a sticker bearing a number to place on your blazer, which will correspond to the number on your CV. This helps recruiters identify you easily when it comes to accepting candidates.
Height/Arm Reach Check:
Recruiters will conduct a height/weight check to ensure you meet specific BMI requirements. Some airlines may perform an arm reach check instead of a height check.
Company Presentation:
Recruiters will show a short video and company presentation. They may ask questions to verify if you were paying attention. Sometimes, they will allow you to ask questions as well. They will also highlight the benefits of a Cabin Crew profession and the lifestyle it offers.
Personal Round:
The Personal Round may be conducted in a group, with 10 candidates entering a room where 2 or 3 recruiters will ask random questions that may not necessarily relate to flying. It may also be conducted as a one-on-one round with just you and the recruiter present. Your communication skills, body language, and personality will be assessed during this round.
Group Discussion/Group Activity:
You will be in a group of 8 or 10 candidates, typically with no two candidates of the same nationality to encourage English conversation. Recruiters may present a scenario for you to handle or provide a picture to discuss your thoughts. Recruiters will move around and note down points about each individual. It is important to manage time, introduce and summarize your discussion, and ensure engagement from all participants.
Aptitude Test:
This is typically an English Grammar Test.
Final Assessment:
If time permits and the number of candidates is low, the final assessment occurs on the same day. It is usually a one-on-one round where the recruiter asks you personal questions or questions about the airline. You should be knowledgeable about the airline's latest destinations and any new routes they are opening.
After the final round, "Stay Calm and Wait for the Golden Call!!!"
The Cabin Crew Assessment Day is a formal event that significantly aids in the recruitment process for flight attendants. Its meticulous nature allows airlines to evaluate candidates' suitability while also providing aspiring Cabin Crew members with an opportunity to understand the expectations and demands of the profession they aspire to join.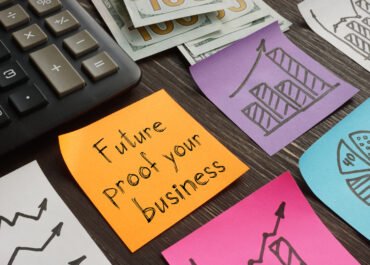 A few days back, October 13th to be exact, I bumped into a friend of mine, working for a major…