CISCM: A Better Career Prospect

Certified supply chain professional, abbreviated as CISCP/CISCM intends to mold individuals to a level of world class supply chain managers and increase their leadership skills. They will teach every principle related to supply chain in the institutions. Being CISCP certified denotes that they are strong in SCM and can also impart to other colleagues as well as clients.
Certified supply chain professional training
tags carrying individuals will be respected worldwide and also have numerous job openings in all multinational companies. Notably, the certificate is exclusively for professionals and freshers who aspire to enhance their knowledge in global supply chain management.
Key points to learn from undergoing Certified International Supply Chain Manager
Candidates, whether they are professionals or freshers in the field, have a lot to learn from these CISCP certification courses. Following is the list of points a certificate holder will learn and discover.
Increase productivity, cooperation and technology information.

Affect incoming leads, inventory, productivity and profitability in a positive manner.

Manage merging and coordination of activities to increase efficiency and reduce the cost incurred.

Receive an in-depth knowledge of how to effectively handle various supply chain activities at a global level.
Other Benefits of CISCP
Achieve confidence along with recognition from all industry sectors across the globe.

An increased probability of advancement in the career while providing you with a chance to increase productivity and profit of your organization.
Supply chain manager training
program bestows competitive professional development and exam preparation tactics that help you learn with interactive online tools to provide the best learning experience in the form of workshops, self-study groups and online reviews to candidates.
Benefits of Certified International Manager Training
Experience organizational excellence by recommending optimal tactics for the growth of the company.

Candidates with a deep knowledge of the area will have a good understanding of the underlying structure of information technology and cross business solutions.

It will improve an individual's solo contribution towards a team in company's efficiency.

Will receive an international certified certificate to help recognize people across the globe. It will help meet the requirements of the supply chain sector.
Under the course, a wide area is covered which includes
supply chain management
fundamentals, planning and logistics. Also, building competitive operations, maintaining customer and supply chain relationships and utilization of technology for supply chain management.
Register today for supply chain management certification: https://www.blueoceanacademy.com/courses/international-supply-chain.html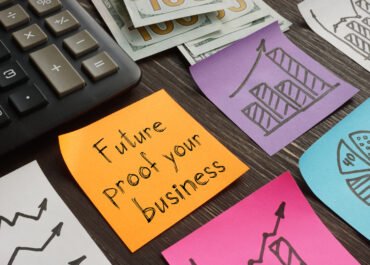 A few days back, October 13th to be exact, I bumped into a friend of mine, working for a major…