Contract Management Certification - Efficient Career Improvement

A company that needs to arrange formal business agreements with another company often employs one or more contract managers. The role of these managers is to coordinate the deal-making process and ensure that both parties know their deliverables, rights and responsibilities. The legally binding nature of the field requires that its professionals be highly knowledgeable and skilled in every particular aspect of commercial contract management. Therefore, it is important for Commercial Contract Managers Training and certification. One of the esteemed certifications for aspiring contract managers is the CICCM (Certified International Commercial Contracts Manager) certification offered by the International Purchasing and Supply Chain Management Institute (IPSCMI). Here is more info in this regard.
Role of Commercial Contract Managers
As mentioned earlier, commercial contract management involves establishing deals between firms. This encompasses several stages – from the initial proposal submission, to the terms agreement transaction, to renovation or termination of the expired contract. Professional contract managers can also elucidate, implement and direct existing contracts. As stated initially at the opening of this article, a company may have one or more contract managers to look after all particulars of their commercial contracts management. A firm with complex operations employs a team of experts to work jointly on the various phases of the process. Depending on their seniority level and role, the responsibility of these professionals will differ. However, companies prefer employing certified contract managers even for entry-level positions so that they can tactically handle their complicated job.
Benefits of CICCM Certification
The Certified International Commercial Contracts Manager (CICCM) tag imparts the candidate with a higher professional status in the field of purchasing and supply chain management. The training provided for this certification helps you develop and refine contract-making and-managing skills in the international commercial environment. It also equips you with the know-how of the execution of contract life cycle and the avoidance of usual pitfalls. Thus, the
CICCM program
empowers you to enter a managerial position in any one of the diverse sectors of the international economy.
Course outline for the CICCM Program
The course imparts knowledge, skills and understanding of various concepts under the following heads -
Contracts

Influence of laws

Best practices

Contract pricing principles

Bid process and rules

Contract types

Tender process

Requirements - definition and description

Drafting guidelines and recommendations

Select the appropriate contract types

Contract administration and closing out

Change orders and modifications. Financial administration of the contract

FIDIC
Training for CICCM Certification
IPSCMI ties up with individual alliance partners to provide
Training for  CICCM certification
. One of its partners is Blue Ocean Academy, UAE. This academy offers world class training for this certification by imparting knowledge from industry experienced trainers, and by conducting practical oriented training sessions. Blue Ocean Academy invites interested candidates in the UAE to enroll in its CICCM training program and get benefitted!
Register today for the Contract Management certification training program: https://www.blueoceanacademy.com/courses/international-commercial-contracts.html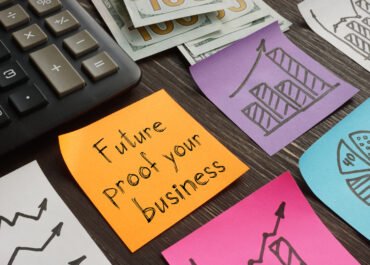 A few days back, October 13th to be exact, I bumped into a friend of mine, working for a major…