PMP® Certification – The Next Step in your Project Management Career.
Blue Ocean aims to provide professionals with fully-comprehensive certification programs in the field of project management. We bring to you the most highly rated certification courses based on the latest standards from Project Management Institute (PMI).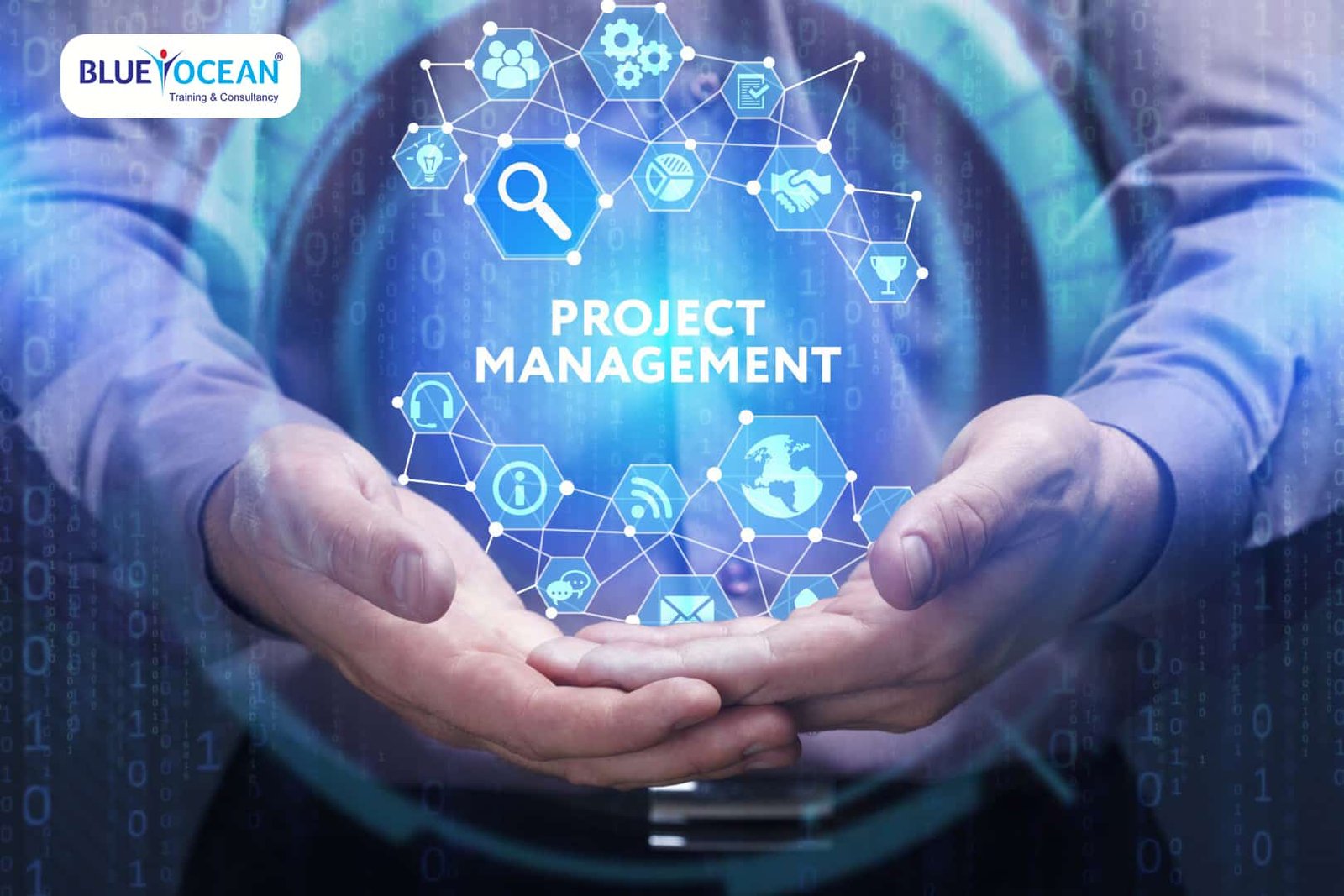 We bring its most popular PMP® Program based on Project Management Body of Knowledge (PMBOK® Guide) 6th Edition to professionals. We pride on our quality and training methods by engaging industry specialists, who work closely with our team and our esteemed clients to design and prepare training courses that perfectly fit the industry requirements and enhance your career greatly.
PMP® Certification is the international standard for Project Managers and is the credential of choice in industries and organizations across the globe. Blue Ocean Academy and Project Management Institute – USA, together provide PMP® training and certification for in Dubai, Abu Dhabi, Saudi, Qatar and Kuwait. Our PMP® Trainer has more than 19 years of Project Management Experience.
PMP® is a globally recognized certification if you have the intention to become a project manager, whether you are from any field or industry in job or in academics. Acquiring this certification will enable you to work virtually in any industry specialized with any methodology or based on any location.
The PMP® certification is an essential professional requirement for senior project manager roles across all industries. The course is best suited for:
Project Managers
Associate/Assistant Project Managers
Team Leads/Team Managers
Project Executives/Project Engineers
Software Developers
Any professional aspiring to be a Project Manager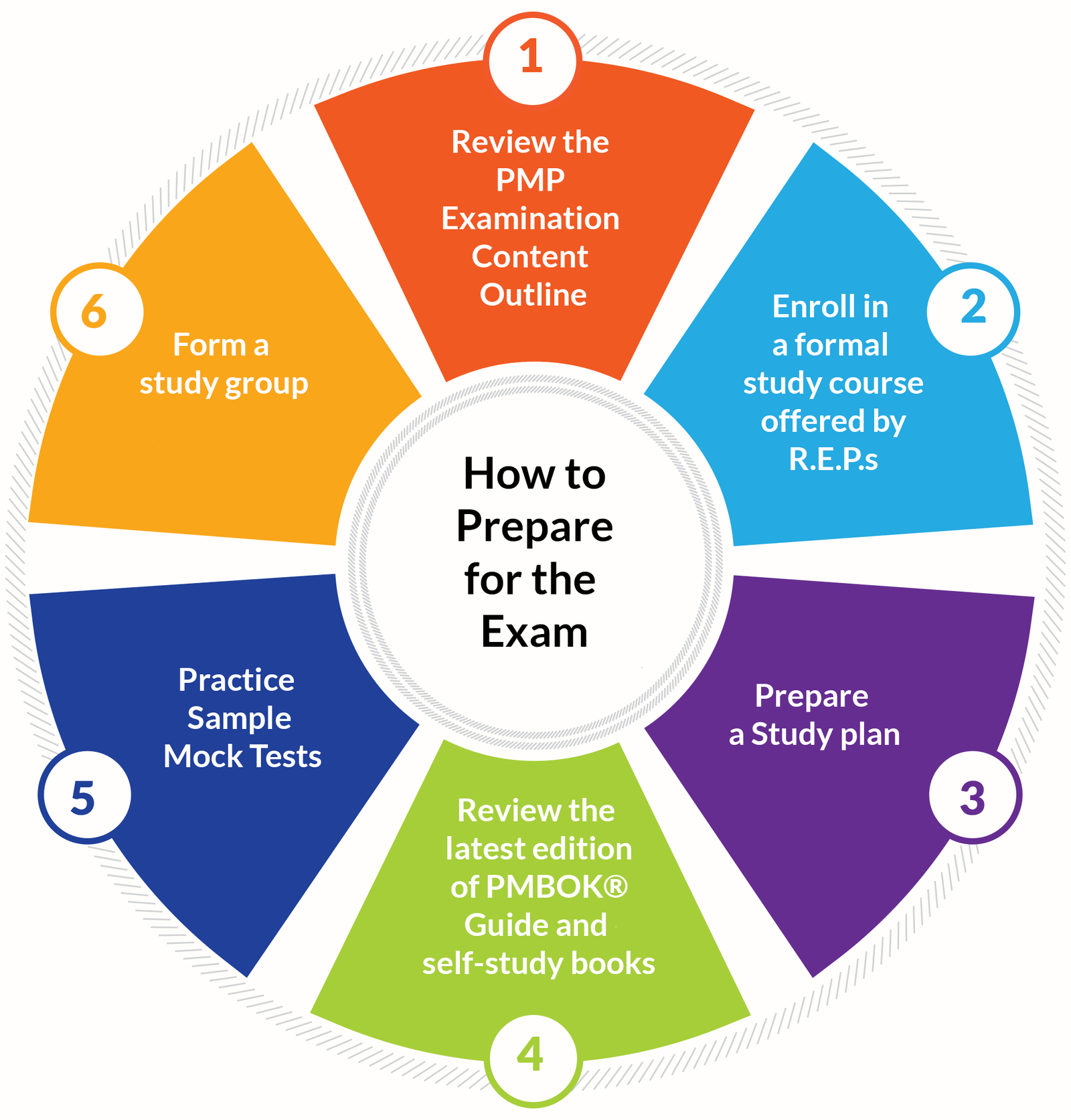 The PMP® certification has a significant importance in one's career path when coming to the salary, people who have completed successfully the project management professional(PMP®) course get 20% more salary than those who have not owned the certification. Project management is the application of knowledge, skills and techniques to execute projects effectively and efficiently. It's a strategic competence for organizations, enabling them to tie project results to business goals — and thus, better compete in their markets.
Project Management Professional (PMP®) Exam Preparation Training
Today, companies and clients are insisting on Project Management Professional (PMP®) certification from their project managers. Passing the Project Management Professional (PMP®) Certification Exam is your first step towards the right direction. Blue Ocean, the region's leading knowledge empowerment enterprise is a Registered Education Provider of Project Management Institute(PMI®), USA (REP No 3991) to provide this prestigious training. This is an international endorsement of a professional's project management skills.
Disclaimer: "PMI", the PMI® logo, "PMP", the PMP® logo, the PMI-ACP® logo, "PgMp", the PgMP® logo are registered marks of Project Management Institute, Inc.
Download Course Brochure
Deliverable
PMP Classroom Instructor Led Training (Total 35 Hours of training)
PMBOK® Guide 6th Edition Complete Exam Prep Kit based on
35 PDUs certificate on completion of the training
Free revision classes and unlimited mock exams
Complete PMP Application assistance
(PMI Registration, PMI Membership, PMI Application procedure)
Assistance after PMP certification in maintaining 60 PDUs CCRS
Why PMP® Certification?
The 9th PMI salary survey states that PMP certified project manager will get 20-22% hike in the salary.
Moreover, PMP certified professionals only will be hired by the employers in the upcoming years.
Course Content
Introduction
What's a project? Projects, programs and portfolios
What is project management?
Operations, project, programs & portfolio management
Project based organizations and business value
Role and skills of project manager
Organizational influences and project life cycle
Organizational cultures, styles & communications influences
Organizational structures influences
Organizational assets and environmental factors
Project stakeholders and the project team
Project life cycle and phases
Project management processes
Identify project management process groups
Role of the project management knowledge areas
Project data and information
Project integration management
Develop project charter & project management plan
Project management plan and project documents
Direct & manage project work
Monitor & control project work
Integrated change control
Corrective and preventive actions
Project scope management
Scope planning & requirements identification
Scope definition & wbs creation
Scope verification & control
Product scope and project scope
Project scope statement vs. Project charter
Deliverable & work package
Uncontrolled scope & scope creep
Project time management
Project schedule planning
Activity definition & sequencing
Activity resource estimating & duration estimating
Schedule development & control
Cpm & floats, ccm & buffers
Resource leveling, crashing & fast tracking
Project cost management
Cost estimating, budgeting & control
Project budget components & funding requirements
Earned value management (evm)
Project quality management
Modern quality management characteristics
The seven basic quality tools
Project human resource
Management
Project human resource planning
Acquire, develop & manage project team
Organizational theory & team development models
Project manager interpersonal skills
Project communications
Management
Project communications planning
Manage & control communications
Communication models, technologies & methods
Project risk management
Project risk management planning
Qualitative & quantitative risk analysis
Risk response planning and controlling
Risk categories, probabilities & impacts
Project procurement
Management
Project procurement planning
Conduct project procurements
Control & close project procurements
Fixed price vs cost reimbursable contracts
Selection criteria & procurement documents
Project stakeholder
Management
Project stakeholders identification & planning
Manage & control stakeholders
Stakeholder classification models
Download Course Brochure