Get the Procurement and Purchasing Qualification you deserve and increase your earning potential!
Certified International Purchasing Professional / Manager (CPP- CPPM)
CPP/CPPM Certification is a prestigious qualification recognized all over the world, procurement and purchasing professionals learn new skills and innovations necessary to deal with modern procurement and purchasing strategies.
The CPP – CPPM certification from American Purchasing Society APS-USA is meant for all purchasing professionals who need the right credentials and skills to set themselves firmly on the road of success. This course is ideal for procurement and supply chain professionals who are already working in the procurement department of any organization and need a certification for a promotion or to validate their knowledge and professionalism.
The CPP CPPM certification is vital in making you a world-class purchasing professional. Employers today reward only those employees who have updated their knowledge and skills, and thereby are equipped to accomplish unprecedented outcomes. They expect their purchasing professionals to save on the costs, attain better operational performance, and minimize risk. Thus, as a CPPM CPP training certified professional, you get to enjoy an advantage while hiring decisions are made.
Download CPP – CPPM Course Brochure
From American Purchasing Society, (APS – USA)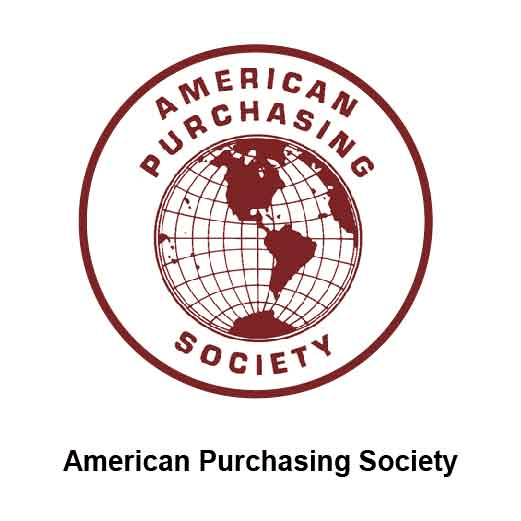 The American Purchasing Society, Inc. is an organization of buyers, purchasing managers, executives, and others interested in the purchasing profession. It was founded in 1969 and have members from 28 countries worldwide. Our objective is to provide professional procurement training and improve the business purchasing function through education and our certification program.
Blue Ocean Academy has an exclusive tie-up with American Purchasing Society, USA to deliver procurement and purchasing certification programs in Dubai, Abu Dhabi, Saudi Arabia, Qatar, Oman, Kuwait, Bahrain, Kenya and North Africa.
Why to become a Certified Purchasing Professional?
CPP/CPPM is one of the leading certification for the procurement professionals world wide.
Certification indicates a high level of professionalism increasing one's value in the market place.
Certification signifies your dedication to continuous improvement.
A survey done by a Purchasing Magazine revealed that certified professionals earn 48% more salary than non certified professionals.
Download CPP – CPPM Course Brochure
PROGRAM DIRECTOR
Dr. Sathya Menon
MCIPS, FCILT, FCMI, CPM, CISCM, CPPM, CICCM, CERTIFIED SAP CONSULTANT – SCM/MM
Dr. Sathya Menon is a trailblazer in logistics and supply chain education in the Middle East. He has 25 years of experience (including consulting and training) in the field of Logistics, Supply Chain Management and Purchasing. He has worked with various MNCs like Ericsson, Compaq and large conglomerates like Samtel, Al Futtaim helping them to expand their Supply Chain operations. He has personally trained more than 25,000 professionals in the field of Logistics, Procurement and Supply Chain.
Qualifications
PhD in Logistics and Supply Chain Management
MBA in Supply Chain Management
MBA in Materials Management
MCIPS from Chartered Institute of Purchasing and Supply (CIPS), UK
FCILT– Chartered Fellow of the Institute of Logistics and Transportation (UK)
Executive Program in Artificial Intelligence – Future and Impact on Business Strategy – From MIT Sloan School of Management
Certified SAP Consultant for Supply Chain Management from SAP, Germany
FCMI – Fellowship from Chartered Management Institute (CMI), UK
Certified Purchase Manager (CPM) from Institute of Supply Chain Management (ISM) , USA
Certified International Supply Chain Manager (CISCM) from International Purchasing and Supply Chain Management Institute (IPSCMI), USA
Certified International Commercial Contracts Manager (CICCM) from from International Purchasing and Supply Chain Management Institute (IPSCMI), USA
Certified International Professional Training Consultant (CIPTC) from American Certification Institute (ACI), USA
Certified Professional Purchasing Manager (CPPM) from American Purchasing Society (APS), USA
Certified Purchasing Professional (CPP) from American Purchasing Society
Download CPP – CPPM Course Brochure