CIPS is the world's largest professional body serving procurement and supply chain professionals. CIPS have the largest membership of procurement and supply professionals in the world, covering all industries, sectors and job activities and have a global community of over 115,000 in 150 countries. 
CIPS qualifications and exams
CIPS offers five qualifications to support your professional development in procurement and supply: 
As a buyer you're in an extremely powerful position. But because buyers often operate behind the scenes, many people aren't aware of procurement and supply as a career choice. Top buyers are in huge demand around the world and can achieve extremely high positions within companies. Whether it's sourcing goods from local suppliers or running global supply
chains, buying essential services and resources at the right price, particularly in today's challenging economic environment, can make or break a business.
CIPS Program Highlights
Learn key processes in procurement
Manage supplier relationships
Acquire skills in contracting & negotiation
Master life asset management
Understand conflict resolution
CIPS Students Testimonials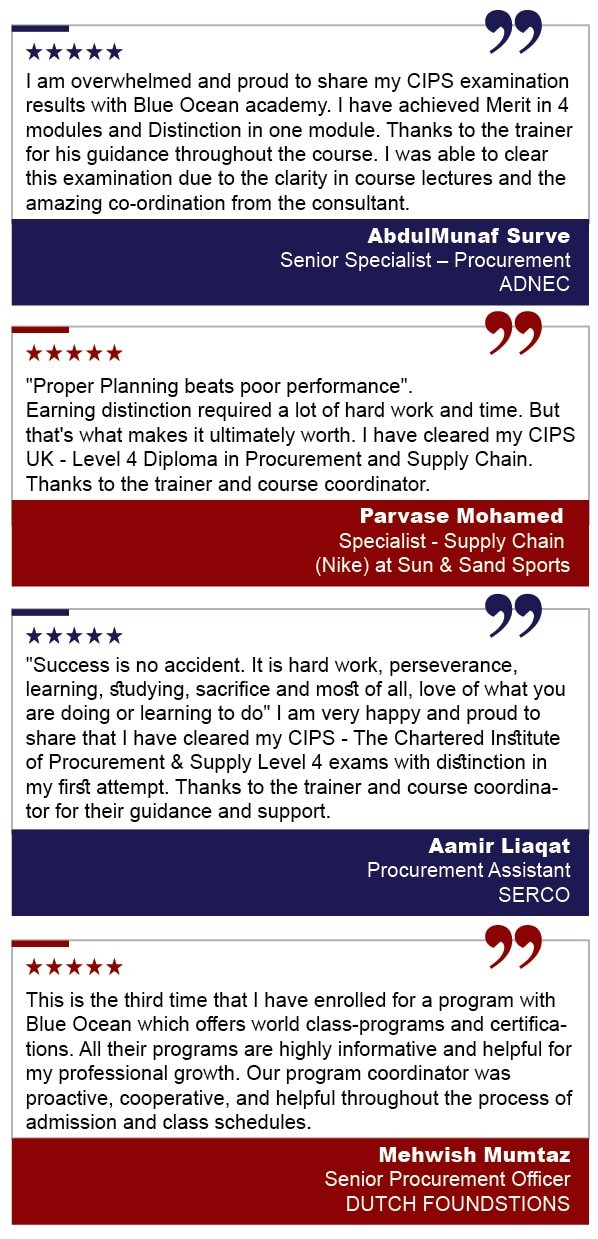 PROGRAM DIRECTOR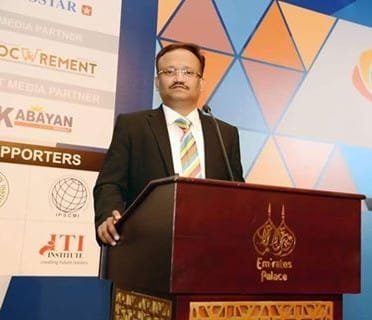 Dr. Sathya Menon
FCIPS, FCILT, FCMI, CPM, CISCM, CPPM, CICCM, CERTIFIED SAP CONSULTANT – SCM/MM
Dr. Sathya Menon is a trailblazer in logistics and supply chain education in the Middle East. He has 25 years of experience (including consulting and training) in the field of Logistics, Supply Chain Management and Purchasing. He has worked with various MNCs like Ericsson, Compaq and large conglomerates like Samtel, Al Futtaim helping them to expand their Supply Chain operations. He has personally trained more than 25,000 professionals in the field of Logistics, Procurement and Supply Chain.
Qualifications  
PhD in Logistics and Supply Chain Management
MBA in Supply Chain Management
MBA in Materials Management
FCIPS – Chartered Fellow of the Institute of Purchasing and Supply (CIPS – UK)
FCILT– Chartered Fellow of the Institute of Logistics and Transportation (UK)
Executive Program in Artificial Intelligence – Future and Impact on Business Strategy – From MIT Sloan School of Management
Certified SAP Consultant for Supply Chain Management from SAP, Germany
FCMI – Fellowship from Chartered Management Institute (CMI), UK
Certified Purchase Manager (CPM) from Institute of Supply Chain Management (ISM) , USA
Certified International Supply Chain Manager (CISCM) from International Purchasing and Supply Chain Management Institute (IPSCMI), USA
Certified International Commercial Contracts Manager (CICCM) from from International Purchasing and Supply Chain Management Institute (IPSCMI), USA
Certified International Professional Training Consultant (CIPTC) from American Certification Institute (ACI), USA
Certified Professional Purchasing Manager (CPPM) from American Purchasing Society (APS), USA
Certified Purchasing Professional (CPP) from American Purchasing Society