The International Air Transport Association – IATA has partnered with Blue Ocean Academy to deliver IATA Courses in Dubai, Abu Dhabi, Sharjah, UAE.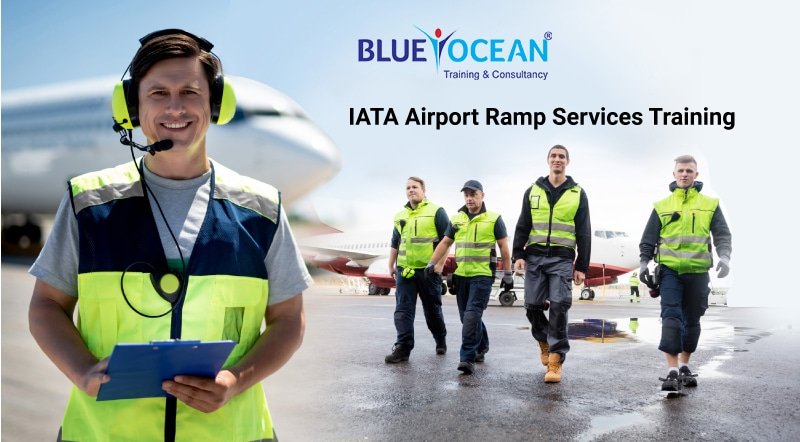 IATA Airline Courses in Abu Dhabi
IATA provides aviation training to thousands of professionals each year, helping to build careers and ensure sustainability throughout the industry. Our extensive selection of airline courses and diploma programs cover all critical areas of the airline business, including passenger and cargo operations, business development, safety and security.
IATA Ground Operations Courses in Abu Dhabi
Our ground operations training aims to create efficiency on the ground through management and operational courses.
Taught by industry experts, our courses focus on best practices within the complex operational environment in modern airports, preparing you to increase on-time performance in your ground station.
IATA Cargo Courses in Abu Dhabi
With over 52 million tons of cargo shipped annually, the air cargo industry is the place to be. Prepare yourself to work in the industry with this comprehensive course. You will learn about basic IATA cargo rules and procedures, how freight forwarders and airline cargo units operate, plus much more.
This course is mandated for IATA Cargo Agents in accordance with the IATA Cargo Agency Resolutions.
IATA Travel and Tourism Training Courses in Abu Dhabi
Over 200 million people work in the travel and tourism industry worldwide. Our travel and tourism training is designed to give you the skills and knowledge to maximize career opportunities in this rapidly expanding industry.
From entry-level travel agent basics to senior management for agencies or tour operations, each course leads to an IATA qualification, recognized internationally by the travel industry.
IATA Airport Planning, Operations and Management Training Courses in Abu Dhabi
We have training for senior and junior-level airport professionals in the areas of management, marketing, operations and security.
Our courses are taught by experienced industry practitioners, providing best practices and skills to help you overcome the increasing competition in the airport market.
Our Iata Training Courses in Abu Dhabi Includes: